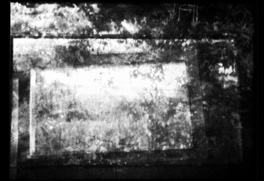 Balagan presents Reflection/ Refraction, an evening of experimental work including a 16mm performance by Architecture of the Sun and film and video works by filmmakers including Harry Smith.
This program features films that explore the ideas of reflection and refraction, through content, composition and structure. The final piece will be a unique performance of 16mm manipulation and live sound by Architecture of the Sun. A few of the pieces in this program will also be featured as part of a traveling program on the theme of personal space, within the home or within the mind.
Program:
– Memory Worked by Mirrors, Stephen Broomer. 2011, 3 mins, super8 transferred to 16mm
– Au Bord Du Lac (By the Lake), Patrick Bokanowski. 1994, 6 mins, 16mm
– Mirror Animations, Harry Smith. 1956-57, 11 mins, 16mm
– Garden/ing, Eriko Sonoda. 2007, 6 mins, video
– Place for Landing, Shambhavi Kaul. 2010, 6 mins, 16mm transferred to HD video
– Sanjiban, Ben Pender-Cudlip. 2012, 8 mins, HD video
– 16mm performance by Architecture of the Sun (Brittany Gravely, Ken Linehan, Jenn Pipp)
More information available here.
07/03/2012