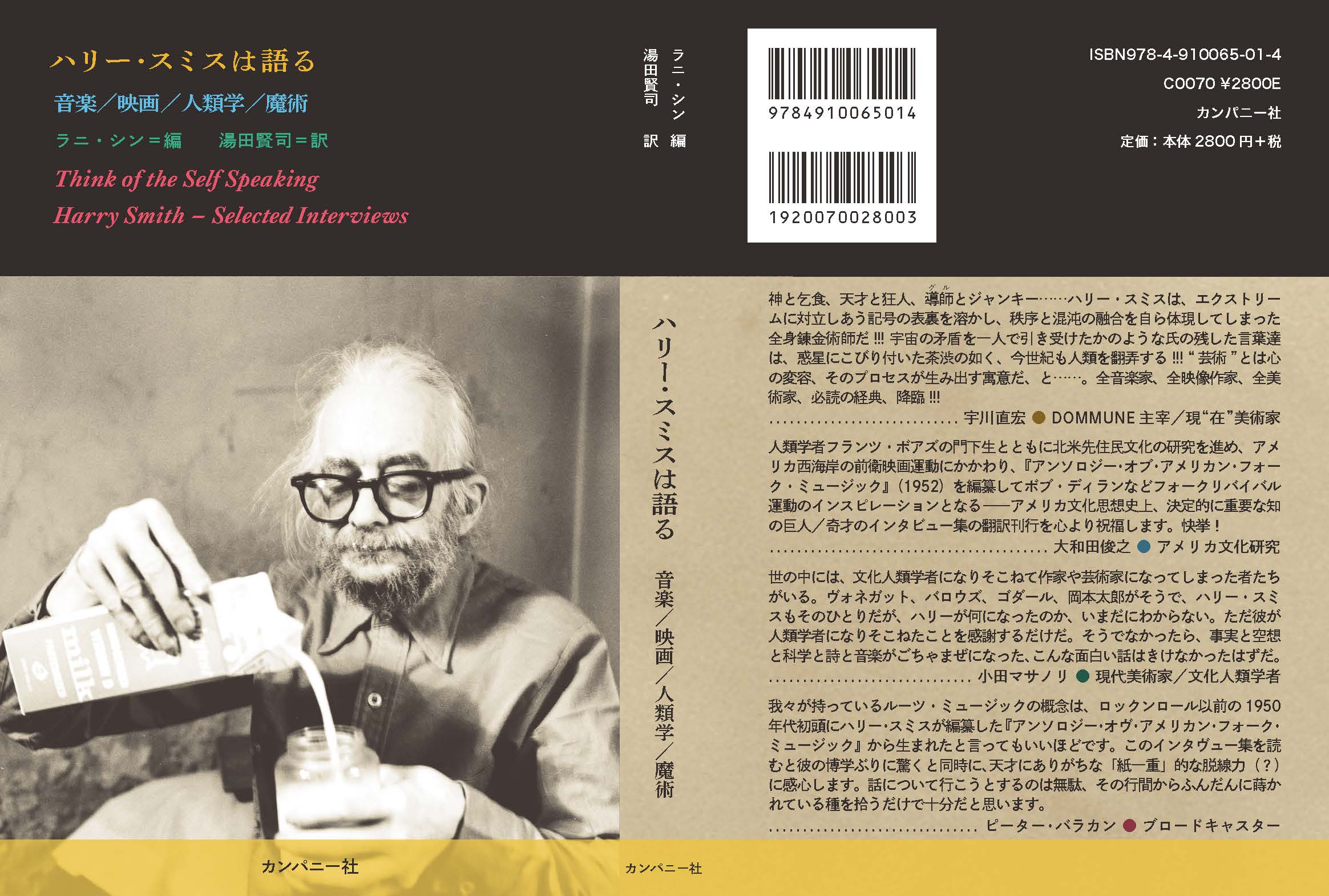 ハリー・スミスは語る 音楽/映画/人類学/魔術, translated by Kenji Yuda. (Tokorozawa: Companysha Ltd., 2020) is a fully translated version of Think of Self Speaking: Harry Smith Selected Interviews. Seattle: Elbow Press/Cityful Press, 1999.
This publication contains over 280 new footnotes by translator, commentary by publisher Haruka Kudo, and over 25 color and black & white photographs of Harry Smith's works.
Translator Kenji Yuda was born in Tokyo and grew up in Sendai, Japan. After receiving a B.A. in Japanese language teaching and Phonetics, Kenji attended University of Colorado Language Center to learn English and was drawn to the poetry scene at Naropa Institute where he eventually studied translation with Anselm Hollo and prose with Bobbie Louise Hawkins, receiving his B.A in 1996. His other translations include Dylan on Dylan: Interviews and Encounters (ed. Jeff Burger. Tokyo: DU BOOKS, 2019). He is currently living in Nakano, Tokyo with his wife Hisae and son Akio.
Publisher: Companysha Ltd. [http://companysha.com/]
A Japanese independent publisher and music label established in 2017, specializing in music, Arts, and Humanities.
03/01/2020