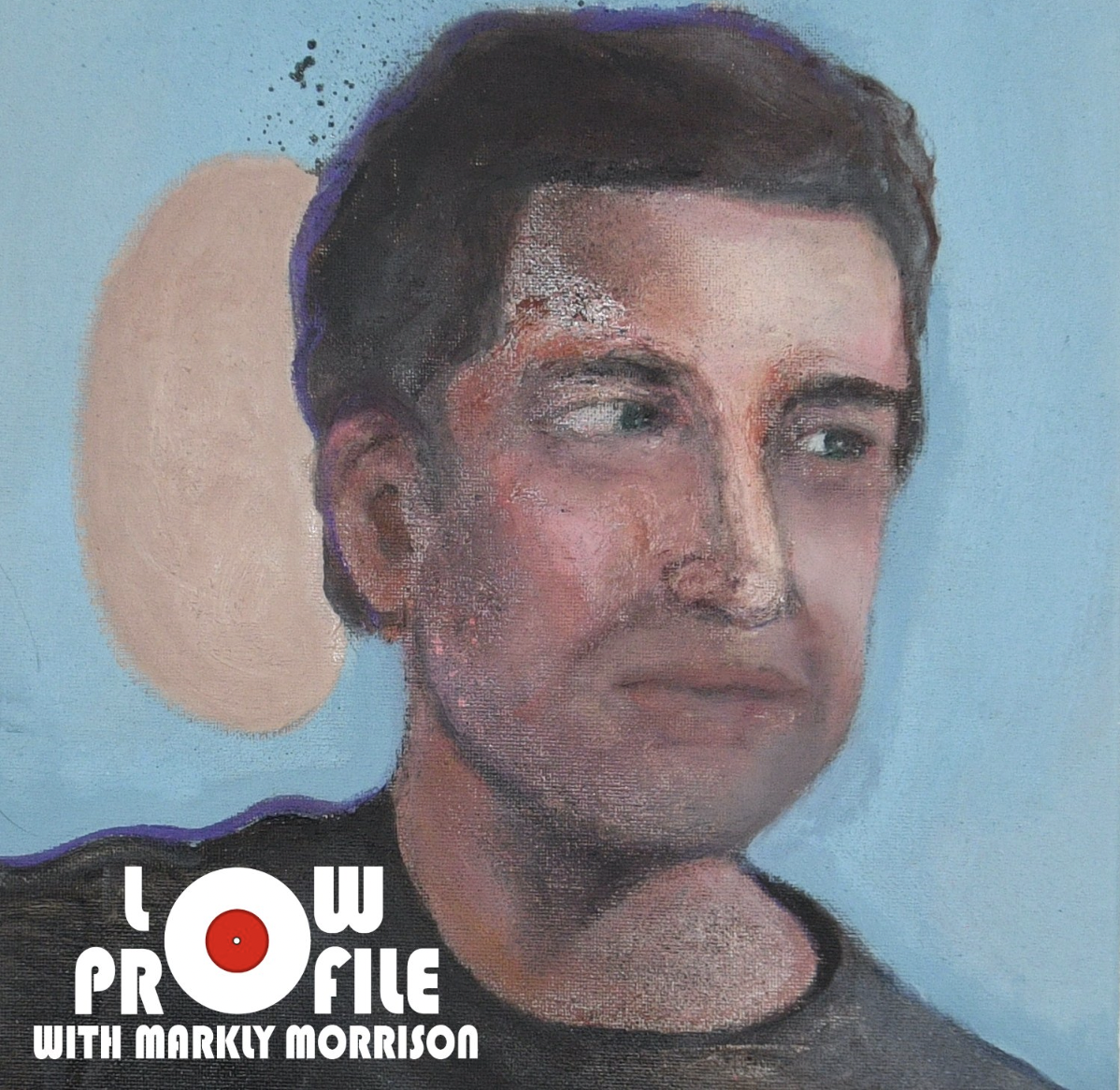 By Markly Morrison (Host and Producer, Low Profile with Markly Morrison)
Earlier this year, my co-host Madison Nadine and I went with cameraman and engineer Andrew Ebright to Anacortes, Washington to meet up with the local historian and musician Bret Lunsford in a cavernous repurposed train depot. The mission: record a conversation with Bret about his recent oral history project, and present the recording on my own oral history project, Low Profile.
Bret gave us deep background on this tremendous effort. For context, Calvin Johnson interjects during the beginning of the hour to say a few words about his pal and Beat Happening band mate Bret, who recently wrote a book called Sounding for Harry Smith: Early Pacific Northwest Influences:
"Bret Lunsford is a pal of mine. He's actually an Anacortes, WA native and currently the director of the Anacortes history museum, which is very appropriate because he's always been a cultural historian… the flora, the fauna, the native populations and the underground weirdo culture. Bret and I have played music over the years in Beat Happening, and his band D+ has also toured with my other combo Dub Narcotic Sound System across the United States of America. And of course, he was one of the instigators of the What The Heck Festival in Anacortes, where I have performed a few times over the years." 
-Calvin Johnson (Beat Happening, K Records founder) 
Then, to give a little background on Sounding For Harry Smith's titular protagonist, I reached out to Peter Stampfel, the only guy I know who knew Harry. Peter weighs in on Smith's magnum opus, the Anthology of American Folk Music:
"Bob Dylan said , "If not for the Smith Anthology, there wouldn't be a Bob Dylan." The "Smith" is Harry Smith. The "Smith Anthology" [The Anthology of American Folk Music, Folkways Records] is a 6-LP compilation of 78RPM tracks cut between 1927 and 1933. Basically, folk music dating from what was then called Hillbilly Records (white) and Race Records (black). The Smith Anthology was released in 1953, coincidentally the first year that there were no lynchings in the United States, and the year that MAD comics were introduced, and about when Rock and Roll was born. The Anthology has been called the roots of the roots of rock and roll. The Anthology was where I first heard Charlie Patton, who taught Howlin' Wolf and Robert Johnson how to play. And Uncle Dave Macon, and the Carter Family, and Mississippi John Hurt, and Cajun music and a lot more. Harry's intention was for the Anthology to change the world… and it actually did! For starters, besides changing Bob Dylan's life, it changed mine, and there were thousands and thousands of others. It made me realize that the world was way more strange and complicated than I had previously thought. Coincidentally, I first heard the Anthology in October of 1956. The anthology paved the way for the music that was introduced to the world through the Coen Brothers film "O Brother, Where Art Thou?" Besides the Anthology, Smith, among other things, made strange films, collected Ukrainian Easter Eggs, paper airplanes, and string games like "cat's cradle" by the thousands. He made thousands of recordings on cassette recorders, reel to reel, wire recorders way back during World War II, and studio recordings like the Fugs' first record in 1965; he even used a telephone answering machine. Google him if you want to know more. And listen to the Anthology. Maybe it'll change your life, too!" 
-Peter Stampfel (The Holy Modal Rounders, The Fugs, music historian, returning Low Profile guest) 
In our conversation with Bret Lunsford, we also talk about his years with Beat Happening and D+ (his band with Karl Blau and Phil Elverum), his record label/publishing company Know-Yr-Own, and the story behind his recent book Sounding For Harry Smith, a thorough history of the region and communities that helped shape Harry Smith's life's work by way of newspaper clippings, firsthand stories from Harry's schoolmates, and general detective work.  
09/08/2022 - 10/28/2048