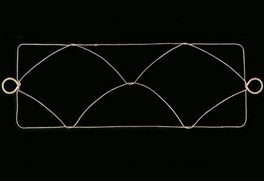 Cabinet hosts a conversation with mathematician Philip Ording and painter Terry Winters in conjunction with the exhibition Harry Smith: String Figures.
Philip Ording is assistant professor of mathematics at CUNY's Medgar Evers College. He received his PhD in 2006 from Columbia University. This summer, he and Helena Kauppila co-curated "Model Theories," an exhibition at Ford Project, New York, exploring the capacity of artworks to function as models.
Terry Wintersis a painter based in New York. His most recent exhibition, "Cricket Music, Tessellation Figures & Notebook," was held this year at the Matthew Marks Gallery in New York.
Read more about the event here.
10/25/2012
Location
Winnipeg, Canada