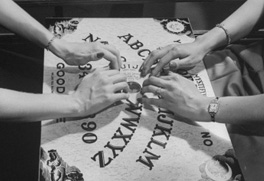 The Hollywood Theatre in Portland hosts events to commemorate Harry Smith's 90th birthday.
From 3:00-5:00 pm short presentations by three speakers will be followed by a panel discussion.
Where did Harry Smith come from? What cultural forces worked together to produce this self taught anthropologist, musicologist, filmmaker, and record producer? In what ways can we see regional influence in his deep populism, DIY aesthetic, and permanent outsider status?
Presenters:
Michael Munk, of Portland Red Guide, will speak about labor issues and the role played by the Wobblies, whose membership crested in 1924, the year after Harry Smith was born. Harry Smith's father worked in a cannery. Harry has cited the Wobblies in interview as part of the cultural landscape in which he grew up.
Gus Frederick, Silverton based historian, will discuss the early presence of Free Thinkers in the Willamette Valley, and the nature of their attraction to the West.
Harry Smith's parents were hard core Theosophists, and dabbled in spiritualism.
Rich Wandschneider, of the Josephy Library of Western History and Culture in Joseph, will speak about cross culturality as experienced by European Americans who taught on Indian reservations. Harry Smith's mother, Mary Louise Hammond Smith, held that position. Harry's teen age anthropological work, collecting field recordings of Lummi Indians, happened within this context.
The at 7:00pm the Oregon Cartoon Institute presents the first ever Harry Smith Seance,in partnership with Northwest Animation Festival and Hollywood Theatre.
Two of Harry's gorgeous hand painted Early Abstractions will be followed by Heaven And Earth Magic, Harryǯs surreal 66 minute stop motion/cut out animation masterpiece.
A rare opportunity to see Heaven And Earth Magic projected on the big screen, using the sumptuous, expanded cinema techniques Harry himself used! Famed filmarchivist Dennis Nyback will recreate Harry's live projection, using multiple projectors to alter, color and shape the moving image. All films on 16mm.
Live music accompaniment by Matt Carlson and Jordan Dykstra. Sound design by Andrew Ritchey.
Read more about the festivities here.
05/16/2013