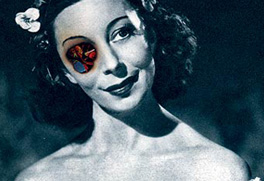 The Centre for Contemporary Arts presents an exhibition of works inspired by The Anthology of American Folk Music. The exhibition brings together the work of eighty-four leading artists and musicians, who were each invited to make a visual artwork in response to one track from the Anthology of American Folk Music. It is considered to be one of the most important collections of information in modern society, creating a folk canon and contributing to numerous folk revival movements.
This exhibition creates a new visual collection of the Anthology, as seen through the eyes of contemporary visual artists and musicians. The exhibition includes artists from the US, Europe and Japan, reflecting a diverse and exciting range of practice including: visual art, outsider art, comic book, design, craft and illustration.
Exhibition curated by Rebecca Shatwell, alt.gallery.
The artists are: Dave Allen, Jonathan Allen, Diane Barcelowsky, Marcia Bassett, Eric Beltz, Hisham Bharoocha, Jesse Bransford, Vashti Bunyan, Jelle Crama, Jaron Childs, Rob Churm, Marcus Coates, Karen Constance, Christian Cummings, Dearraindrop, Arrington di Dionyso, Graham Dolphin, Bill Drummond, Jorn Ebner, Peter J.Evans, Yamataka EYE, Jad Fair, Feathers Family, Kyle Field, Alec Finlay, Devin Flynn, Iain Forsyth and Jane Pollard, Luke Fowler, Chris Graham, Susie Green, Doug Harvey, Rama Hoffpauir, Dan Howard-Birt, Zoe Irvine, Rich Jacobs, James Johnson-Perkins and Mat Cowan, Juneau Projects, Seth Kelly, Jeffrey Lewis, Linder, Derek Lodge, Lone Twin, Robert AA Lowe, Ant Macari, The Matinee Orchestra, Maya Miller, Paul D.Miller aka DJ Spooky, Gean Moreno, Heather Leigh Murray, Michael Nyman, Dylan Nyoukis, John Olson, John Orth, Paper Rad, Mike Paré, Plastic Crimewave, Dave Portner, Devin Powers, Adam Putnam, The Rebel, Ginny Reed, Clare E.Rojas, Chris Rollen, Arik Roper, Giles Round, Royal Art Lodge, Mathew Sawyer, David Sherry, Brooke Sietinsons, Ross Sinclair, Andre Stitt, Philip Taaffe, Vernon & Burns, Daryl Waller, Flora Whiteley, Michael Wilson, Simon Woolham, Andrew Jeffrey Wright, C. Spencer Yeh, Yokoland.
06/20/2008 - 07/26/2008
Location
Anthology Film Archives, New York